Hi, Dusty here, my birthday was January 2nd and I'm 2 years old!
We didn't get to celebrate because it's been raining and raining and raining and raining, so we had to wait for a little sunshine. Yesterday had a ton of sunshine so Mom and Dad took Shelby and me to the vet to get a shot in the butt and then on to our favorite place, In and Out Burgers!
Foster Mom and Dad, Kathy and Jim, sent me a In and Out get burgers and fries for free card. We had a ball eating burgers and fries!
Here we are waiting for Mom with the bounty…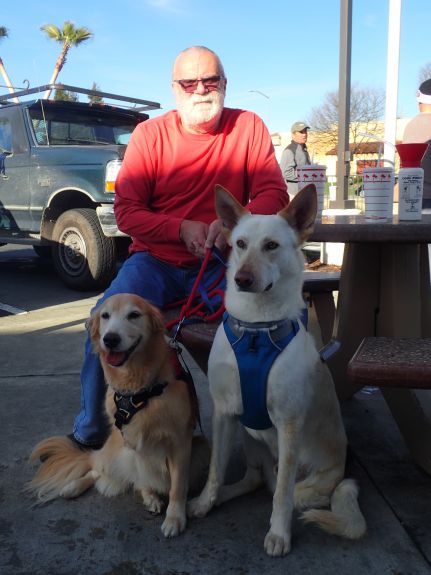 Here's Mom messin with us!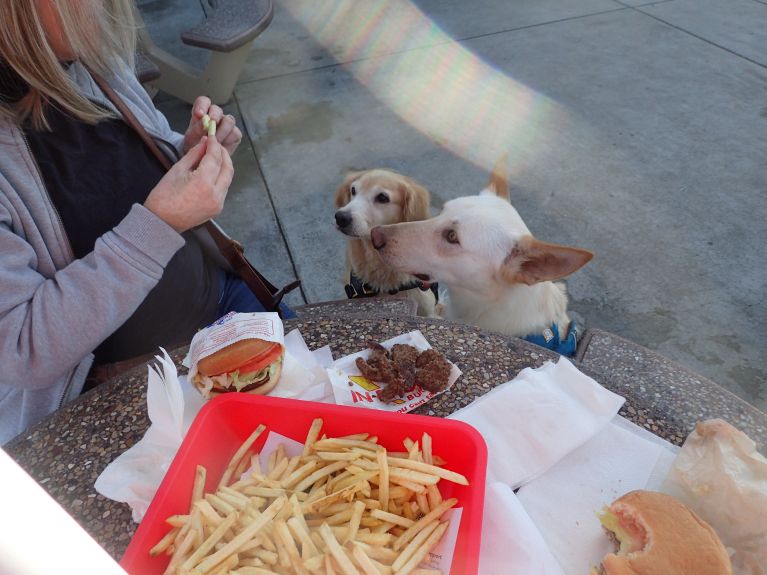 Mom snuck me a fry so Shelby wouldn't see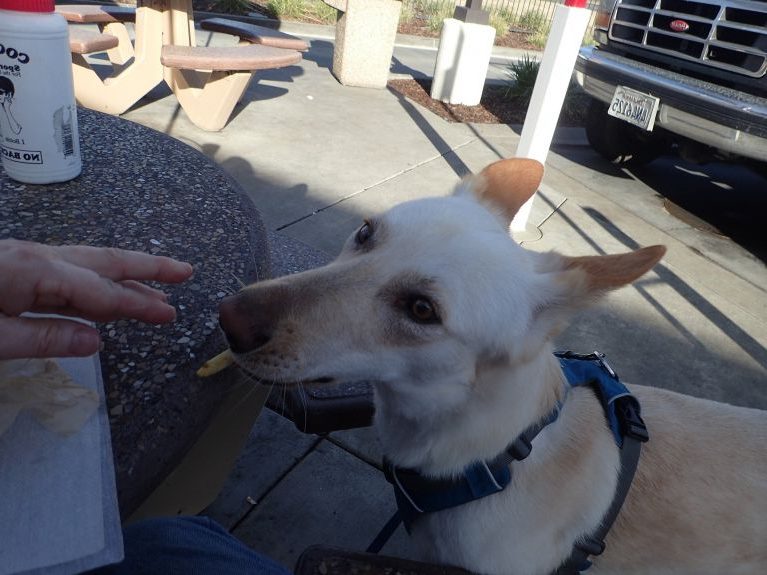 Showing off my athletic abilities.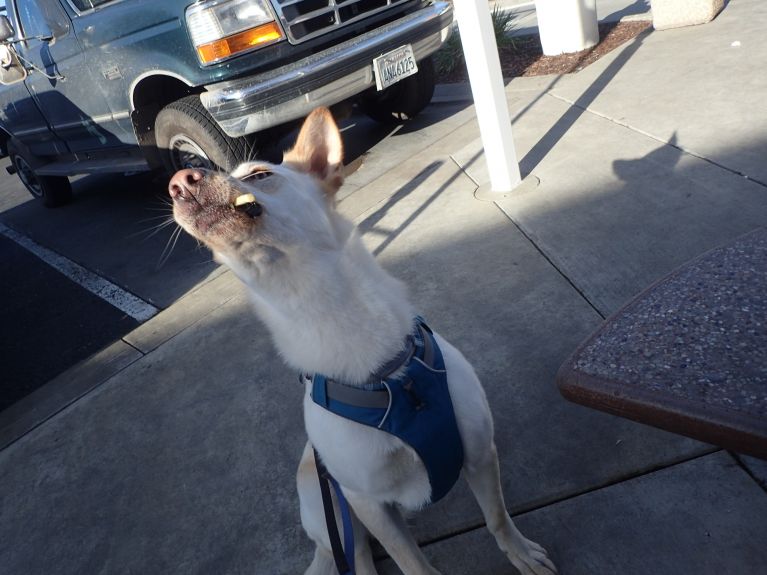 I had a wonderful birthday pawty!
The end.